19 Days, Island Lore & Legends
on Crystal Serenity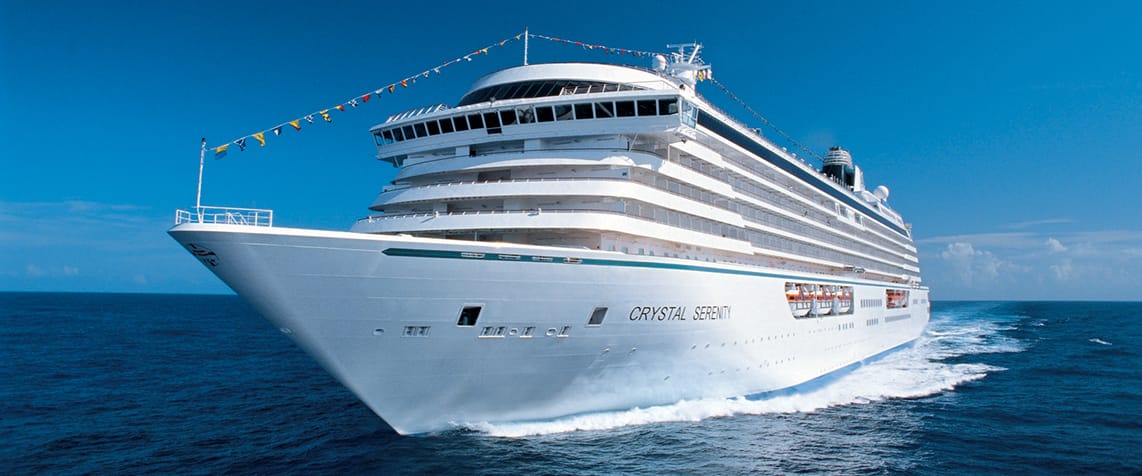 19 Days, Island Lore & Legends
From the rain-forested mountains of Hawaii to the wave-swept cliffs of Tonga, discover Polynesian isles that demigod Maui is said to have raised from the sea with his fish hook. Arrive in the City of Sails, a veritable wonderland of adventure.

Since the beginning, Crystal has been the standard-bearer for excellence in luxury travel, remaining the undisputed choice among the savviest world travelers. Today, we are redefining it altogether, expanding the possibilities for our guests with choices, experiences and luxuries unmatched in the industry. By Ocean, River, Yacht, Expedition and Air, each Crystal Experience is designed to showcase the world and its wonders in the most remarkable ways. Join us as new adventures unfold...


| Day | Destination | Arrive | Depart |
| --- | --- | --- | --- |
| Wed | Los Angeles/San Pedro, US | | 05:00 PM |
| Thu | Cruising The Pacific Ocean | | |
| Fri | Cruising The Pacific Ocean | | |
| Sat | Cruising The Pacific Ocean | | |
| Sun | Cruising The Pacific Ocean | | |
| Mon | Cruising The Pacific Ocean | | |
| Tue | Oahu/Honolulu, US | 08:00 AM | 11:59 PM |
| Wed | Kauai/Nawiliwili, US | 08:00 AM | 06:00 PM |
| Thu | Cruising The Pacific Ocean | | |
| Fri | Cruising The Pacific Ocean | | |
| Sat | Cruising The Pacific Ocean | | |
| Sun | Cruising The Pacific Ocean | | |
| Tue | Crossing Dateline - Lose 1 day | | |
| Wed | Apia, WS | 08:00 AM | 06:00 PM |
| Thu | Cruising The Pacific Ocean | | |
| Fri | Nuku'alofa, TO | 08:00 AM | 05:00 PM |
| Sat | Cruising The Pacific Ocean | | |
| Sun | Cruising The Pacific Ocean | | |
| Mon | Auckland, NZ | 06:00 AM | |